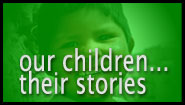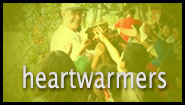 Healing the World: Chipaya, Bolivia
(click here to read the stories from 2000, 2002 and 2004)
(see the photos from 2000, 2002 and 2004)
The dramatic photographs in our stories are truthful testimony to our medical team's
dramatic trips to Chipaya, Bolivia, the most remote and primitive location we have
ever served.
It all began in suitably dramatic fashion, too. Sr. Silvia Sherwood, an Irish nun and
nurse who works with the people of Chipaya, read about HTC in a missionary
resource book. A young boy in the village desperately needed reconstructive surgery
for burn scars, and she resolved to ask us for help. But communication is difficult
there; the village's one telephone only works sometimes. Oddly enough, the exotic
remoteness of the place provided the solution, because National Geographic photographer Maria Stenzel had recently been there working on a story. She was able to contact Helen Salan and arrange a schedule for telephone calls to Sr. Sylvia. The little boy, Candido, came to Michigan and was operated on by Dr. Bert Pierce at Beaumont Hospital in Troy. Sr. Silvia served as his escort, and during her stay here she visited Grand Rapids and was the guest of honor at a small party attended by HTC's board members. She was so beguiling, and her appeal on behalf of the people of Chipaya so compelling, that the board decided to put a team together to grant her wish for medical care for the people she serves so selflessly.
The story Maria Stenzel was working on was called "Vanishing Cultures" (see the August 1999 issue of National Geographic). Her photographs document the rugged terrain and the hard but rich life of the Chipayan people, who are descendants of the Incas. They live above the treeline, in the high desert of the Bolivian Altiplano, altitude 13,000 feet. It is very cold and very dry. They graze sheep to produce wool, and they grow quinoa to feed themselves. Their culture mixes ancient beliefs and rituals of the region with Catholicism. The first team's stay there coincided with Day of the Dead celebrations, in which the Chipayans held ceremonies in the graveyard, bringing food and drink for their ancestors. They decorated gravesites and even brought skulls back to the village church as part of a ritual blessing. The church bells rang all day and all night.
After arriving in LaPaz and clearing customs with all of our supplies, the team stayed there
for one night to acclimate to the altitude. Then it was onto hired bus that was to be the only
mode of transportation for the next week. Our team's first stop was the city of Oruro, where
Dr. Pierce repaired some burn scars, Dr. Odalis Miedema delivered a baby, Dr. Jim
Wynalda treated many children for a variety of ailments, and Dr. John Bouws and Dr. Chris
Norman pulled 54 teeth. On to Chipaya: seven hours by bus on a seriously bumpy dirt road.
Near the end of the journey, Sr. Silvia appeared, standing knee-deep in a river, ready to
guide the bus through a no-bridge crossing. She had waited there for two hours.
In the village, the team found a lovely new clinic with running cold water and very basic toilets,
but no electricity, of course. Working around the difficulties, Dr. Pierce performed surgery on
19 people including two badly burned patients whose surgeries were four to six hours long. Their skin grafts were done with local anesthesia. Dr. Miedema and Dr. Wynalda saw more than 400 patients, and Dr. Bouws and Dr. Norman did more than 300 extractions. Dental hygienist Twyla VanderLugt cleaned lots of teeth and visited the village school to offer lessons on tooth care. The team also taught Sr. Silvia how to diagnose certain diseases and use some the medications they left for her.
And when it was over? Despite the difficulties of travel and the lack of modern conveniences, team members loved Chipaya and its people and want very much to return. Translator Nora Koster says, "My trip to Bolivia was a busy, wonderful, inspiring, and rewarding experience. I will treasure it forever."
Thanks, everyone, for helping to heal the world.
Team members: Plastic surgeon Dr. Bert Pierce; family practitioner Dr. Odalis Miedema; pediatrician Dr. Jim Wynalda; dentists Dr. John Bouws and Dr. Chris Norman; nurses Beth Bouws and Debra Minor; dental hygienist Twyla VanderLugt; translator Nora Koster; photographer Len Lombardo; and Bolivian guide Enrique Jeimo.
View the photos from 2000
Here's how we ended our November / December 2001 story about our first medical trip to
Chipaya, Bolivia: "Despite the difficulties of travel and the lack of modern conveniences,
team members loved Chipaya and its people and want very much to return." Fast forward
to 2002: they're back.
Chipaya is the place that came to our attention because of a remarkable person, Sr. Silvia
Sherwood, an Irish nun and nurse who works with the people there. Sr. Silvia read about
Healing the Children and referred a young boy to us for reconstructive surgery. She
escorted the child to Michigan and met with HTC board members and volunteers, and the
rest is history.
Beth Bouws, a nurse who made both trips, describes Chipaya 2002:
As one might expect, there have been some changes since 2000. We were no longer strangers. As soon as we arrived, several villagers came to us, requesting care for an injured man who needed stitches over his eye. The village officials had decided, however, that clinic would begin in the morning, so his treatment had to wait until then. The clinic was still there, and a doctor had begun servicing it a few days a week. He was eager to meet us, work with us, and learn from us. The running water in the clinic, which was such a pleasant surprise two years ago, was no longer running. We had to carry water across the road in buckets, and in fact it was not always available. A satellite dish had been installed in the village, making telephone service much more reliable. Two new round huts had been built across the road from the clinic, and beds and blankets had been brought in for us to sleep on. Early on the morning of our first clinic day, people were lined up, ready to see us. In 2-1/2 days, we were able to see approximately 640 patients (in addition to 330 at Oruro, the city we visited first). We made two referrals to the stateside program, one for plastic surgery to repair facial burns and another for ear surgery to treat a congenital malformation.
Once again, our translator/liaison, Enrique Jemio, was a godsend. Besides interpreting for us, he smoothed the way in many confusing situations. Sr. Silvia has not changed. She was, and is, still there, serving selflessly. She was very glad to see us. And just as in 2000, it was very difficult to say goodbye to the friendly, loving people of Chipaya.
Team members: pediatrician Dr. Becky Bultman; family practitioners and translators Dr. Odalis Miedema and Dr. Jeannette Potts; dentists Dr. John Bouws and Dr. Jim Hoekwater; physician assistant and translator Ron Ochoa; nurses Beth Bouws, Gay Groggel, and Barb DeKorne; dental hygienist Twyla VanderLugt; photographer and translator Jeff DeKock; Bolivian liaison Enrique Jemio Jimenez; host Hermana Sylvia Sherwood.
View the photos from 2002
Last November, HTC ventured into the wild and lonely Chipaya area of Bolivia for the
third time. Once again, Sr. Silvia Sherwood was our liaison to the Chipayan people,
and once again the journey to Chipaya included an eight-hour bus trip, culminating in
a river crossing (sans bridge). Our team of dentists, doctors, nurses, and technicians
spent three days in Chipaya and then traveled to the town of Oruro, where they set up
a clinic in a church and worked alongside Catholic Brothers and Sisters to heal the
city's children.
The team this time included a dermatologist, who was kept very busy because the
Chipayan people suffer from many skin ailments due to the harsh climate in their
mountain home. The group's other doctors, dentists, nurses, and technicians
worked nonstop, as always. In total, our volunteers treated 1,868 patients, and their services were so in demand that one evening they had to steal out the back door of the clinic, out of sight of the many people waiting in front, in order to end their day and get some rest.
For the first time, Bolivian doctors and a dentist joined the effort, and the work of the Bolivian guide and translators was invaluable. "They are critical in helping us navigate the customs and culture of the people we serve," says Beth Bouws. "They have been our humble and loving hosts, doing whatever we need and more. They are vital to the success of our mission. They have become our friends as well as our coworkers. Whenever I hear a news story about Bolivia, I listen closely. I feel a kinship to this land and its people."
The team: John D. Bouws, D.D.S., dentist, trip chief; Beth E. Bouws, R.N., dental assistant, trip co-chief; Becky Bultman, M.D., pediatrician; Jack Dekkinga, M.D., dermatologist; Steven Sterneberg, M.D., family practitioner; Don Vanderlinde, D.D.S., dentist; Barb DeKorne, R.N., nurse; Gay Groggel, R.N., nurse; Elaine Vlietstra, R.N., nurse; Diane Strauss, P.A.C., physician assistant; Twyla VanderLugt, dental hygienist; Jeff DeKock, translator, photographer; Pam Maloof, team aide; Pablo Molina, Bolivian liaison.
View the photos from 2004